AMANDA MILLS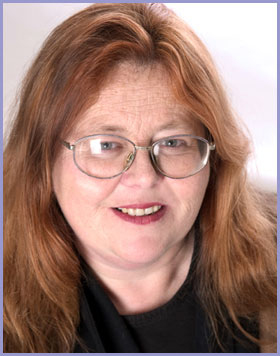 For more than 25 years, Amanda Mills has been working with arts organizations across Canada and with artists of all kinds to assist them in achieving financial sanity. She has taught business management at the University of Victoria and has prepared thousands of tax returns for writers, visual artists, choreographers, actors, filmmakers, broadcasters, and creative entrepreneurs. Ten years ago, bringing together her work on trauma, with twenty years of business management, Mills founded Loose Change Financial Therapy – the place where money and feelings meet. Mills has presented Loose Change workshops for social workers, teachers, psychotherapists, artists, anti-poverty activists, sex trade workers, women's groups, and the general public. She has been a guest on major Canadian radio and television broadcasts and profiled in many major Canadian newspapers and periodicals. Mills is also a crisis counselor and co-wrote a bestselling book on recovering from trauma. A tax professional and business manager, she is certified as a financial counselor under the Bankruptcy and Insolvency Act. Mills is also currently completing a certificate in mediation.
CURRENT PROJECTS
Mills is co-writing a book with Syble Solomon, the working title of which is Bringing Money into the Conversation: A Financial Toolkit for Therapists and Coaches.
Eloise

Eloise is the new kid on the block, and is ready to "weasel" her way into your heart to provide some much needed relief from financial drama.

Martha

Martha, a big friendly golden retriever, has many years of experience in the fields of emotional support and comic relief.